Windows and Doors in Nobleton, ON
Nobleton, ON Windows and Doors Supplier and Installation Service
Dealing with the frustration of leaky window sills, cracked frames,or noisy door hinges? No need to stress. Our widows and doors coompany in Nobleton, ON offers premium window and door replacement solutions.
At A&G Windows and Doors, we take immense pride in our commitment to professionalism and top-notch workmanship. That's precisely why we recommend A&G products for your home. Discover the epitome of quality and energy efficiency when it comes to window and door replacements at A&G Windows and Doors.
DISCOVER THE A&G Nobleton Advantage
Complete Door Services
From choosing the right style of door to ensuring proper installation
Energy-Efficient
A&G is proud to provide energy-efficient exterior doors
Professional Installers
Our team of professional installers will guarantee you get the most out of your new exterior doors
Customer Satisfaction
Your satisfaction is our number one priority
Licensed & Insured
A&G is proud to be fully licensed and insured, proving out commitment to excellence
Warranty
A&G exterior doors are backed with a comprehensive warranty
100,000+
more than 100,000 windows installed across Ontario
20,000+
more than 20,000+ satisfied clients
20+ years
of actively serving Ontario with the best windows and doors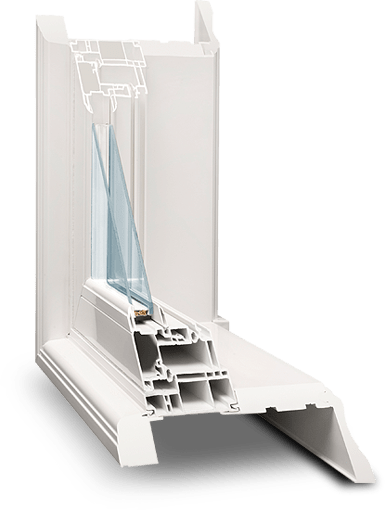 High Quality Vinyl Replacement Windows and Doors | Nobleton, ON
Trust A&G Windows and Doors for your next home renovation. Our products are the safe choice for your home, and they come with a 25-year warranty. Our product catalog offers a wide range of color combos that will bring your vision to life. Your dream home starts here, and we're here to make it last.
Our products have been tried and tested, and we're committed to ensuring that your windows and doors not only meet but also exceed your expectations in terms of durability, performance, and aesthetic appeal
#1 Replacement Window and Door Company | Nobleton ON
We've been serving Nobleton, ON, with top-quality windows and doors since the year 2000. We're a family-owned business, and our products are designed in-house. We bring European excellence in windows and doors to the Canadian market. Our windows and doors are truly built to last, improve the energy efficiency of your home, and fulfill the aesthetics you've always dreamed of.
We proudly serve the Greater Toronto Area. Whether you're renovating your house, starting from scratch, or replacing individual doors or windows, we're here to assist you. Our dedicated team of windows and doors installers works tirelessly throughout the GTA. Contact us today for your next Nobleton, ON project.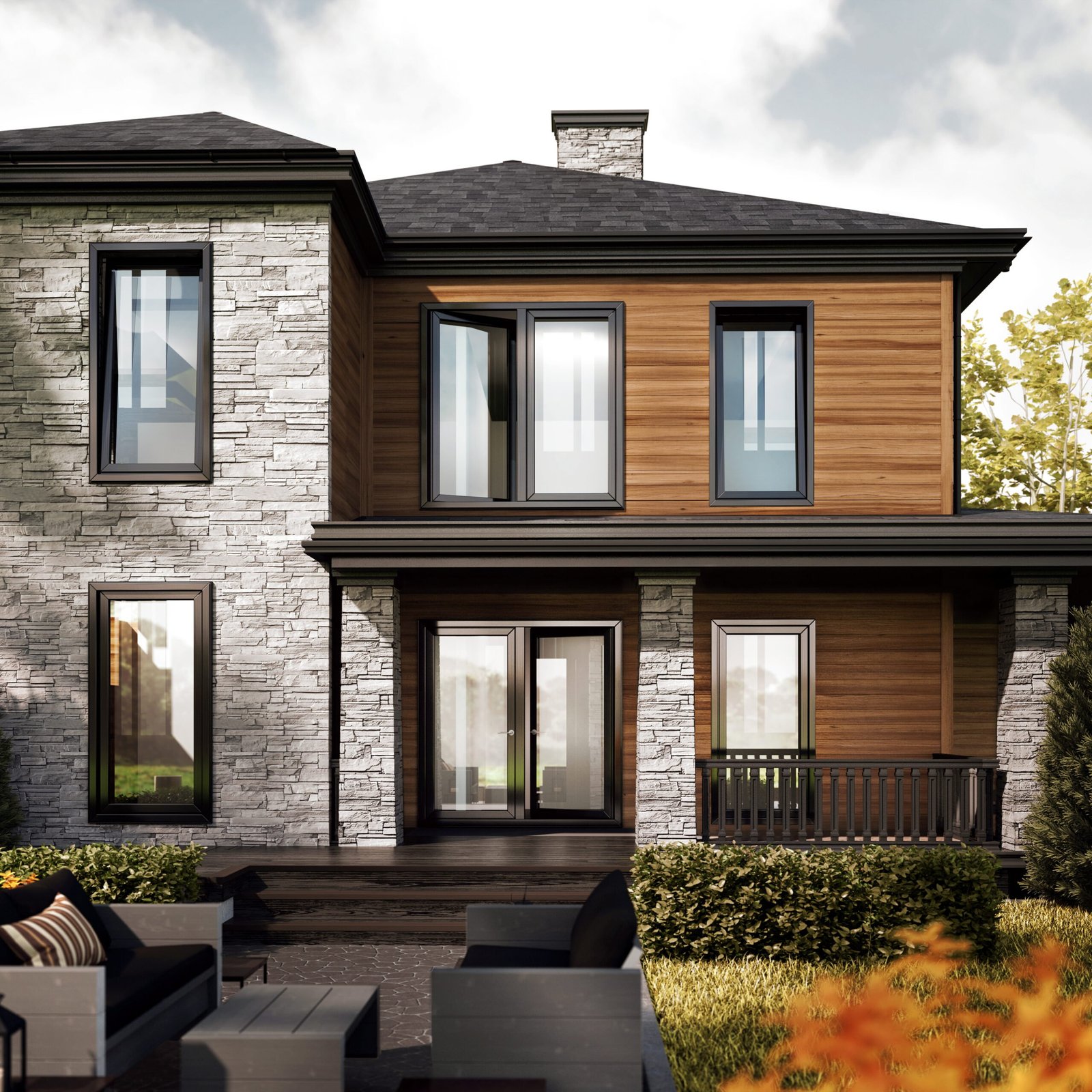 WHAT OUR Happy Customers Say
Nobleton Windows
Nobleton, a charming village nestled in the heart of King Township, Ontario, has become a beloved home for many Canadian residents and a tranquil retreat for visitors. Situated just north of Toronto, Nobleton offers a unique blend of rural charm, scenic landscapes, and a close-knit community, with a population that embodies its cozy ambiance.
Residents of Nobleton come from various backgrounds and professions, contributing to the village's sense of warmth and neighborly spirit. The community provides essential amenities and services that cater to the needs and preferences of its residents.
Beyond its serene streets, Nobleton is blessed with natural beauty and cultural attractions. Both residents and visitors find joy in exploring places such as the lush Cold Creek Conservation Area, the quaint shops along King Road, and the peaceful parks that dot the village.
Nobleton offers a tranquil and idyllic lifestyle, making it an attractive choice for Canadians seeking a place to call home away from the hustle and bustle of the city. Many residents in Nobleton own their private residences and take great pride in maintaining their homes. In areas like home maintenance and window and door replacements, they often seek top-quality services to preserve the village's timeless appeal. Fortunately, A&G Windows & Doors is here to assist the nearly 2,000 households in Nobleton with high-quality window and door replacements, ensuring that their homes reflect the village's enduring charm and tranquility.
Our biggest and best projects
Need some inspiration? Take a tour of our work in Toronto and the GTA.
Certified Vinyl Windows Installation Across Ontario
A&G Window Warranty
A&G Windows are backed by some of the strongest warranties in the business.
Lifetime Warranty
On Solid Beige and White Windows, Patio Door Frames and Sashes
15 Year Warranty
On Factory Painted Vinyl Surfaces
Lifetime Warranty
On Cardinal Glass and Thermo-Seals
Lifetime Warranty
On Windows Hardware and 5-Year Warranty on Patio Door Hardware
Frequently Asked Questions
Since replacing my windows, I'm noticing more condensation than before at the bottom of the inside pane. How is this possible?
Condensation is appearing on your windows because they are better insulated! Water vapor occurs naturally in your home. It is trapped indoors because when your windows are closed, they offer a perfect seal. When the vapor comes into contact with a cold surface (e.g. mirrors, windows), it condenses into a liquid. The more your home is insulated, the more you must ensure proper and adequate ventilation.
What is Low-E Glass?
Low Emissive or "Low-E" glass has a special thin-film metallic or oxide coating on its interior surface, which allows the passage of short-wave solar energy (light) but prevents the passage of long-wave energy (heat) from the sun or heating systems through the glass. Low-E glass thus allows light to enter while also providing thermal insulation. This type of glass cuts the loss of heat during the winter and cuts the absorption of heat during the summer by reflecting the heat back to its source, thus providing year-round savings by lowering utility bills. Low-E glass also selectively filters the sun's energy, blocking up to 84% of the sun's ultraviolet rays in the summer, thereby reducing the degree of fading of upholstery, carpet and drapes. Low E also reduces heating costs reflecting room side heat back into the room resulting in a lower winter U-value.
What is argon gas and why is it used with Low-E glass?
Argon is a safe, odourless, colourless, non-toxic, non-flammable inert gas commonly used in place of air between the glass panes of an insulated Low-E glass unit. Argon's heat conductivity is lower than that of air, and thus it is a better insulator and contributes to a lower U-factor. Argon is not an effective solar performer by itself; that is why it is only used in conjunction with Low-E glass.
How can I tell if I need new windows?
Difficult to open or close

Air leaking through or around the window

Excessive condensation or icing on the inside of the window panes

Windows rattle in the wind

Paint chipping or peeling

House is always too cold in winter – or too hot in summer
Will replacing my old windows really cut down on my heating bills?
Yes! Windows are one of the most important aspects of regulating home temperatures. Most windows in older homes were designed when energy was cheap, and new energy-efficient materials were unknown. Today's newer energy-efficient windows are designed with overall thermal efficiency in mind; keeping the heat in and the cold out. Typically, an older home can lose up to 50 percent of its energy heat through leaky, drafty windows and doors.
Are new windows a bad investment if I plan on selling my home?
No! In fact, not only will new windows make your home more energy efficient and visually appealing, but they will increase the overall value of your home.
What is the difference between "retrofit" and "full replacement"?
Retrofit means leaving the original (old) window frames in and installing the new vinyl frames within the existing. Full replacement means removing the existing (old) window frames.
What is a thermal breakage?
Like every other material, glass expands (and contracts) when it experiences temperature variations. This expansion tends to be greater at the center of the glass than at the sides, which applies pressure to the glass. In most cases, this pressure is absorbed by the glass and the design of the window. However, the glass may break; this is referred to as thermal breakage.
In general, thermal breakage is not covered by the warranty because it does not mean that your product is faulty. This phenomenon is quite unpredictable, so manufacturers cannot be held responsible.
Window Installation
The quality of window installation significantly impacts the performance and longevity of your vinyl windows. At A&G Windows and Doors, we employ trained and professional window installation specialists to provide exceptional tilt and turn window installations. We offer two types of installation services for vinyl windows:

Retrofit Installation
Retrofitting your home with vinyl windows allows you to upgrade your windows for improved performance and energy efficiency without needing a full-frame replacement.
It involves removing and replacing the window sash.
The existing window frame and trim on your home's interior and exterior remain intact.
A faster and more cost-effective process compared to full-frame replacement.
Recommended if the existing frame is in good condition and well-insulated.
Allows you to upgrade window glazing for optimized performance.
Full Frame Replacement
For a more thorough option that offers greater efficiency and overall window performance, consider full frame replacement.
Involves complete removal of the old window down to the house framing.
After installation, the exterior is finished with caulking or aluminum flashing.
Allows for upgrades to the interior trim and window jambs.
Ensures optimal energy efficiency and thermal performance.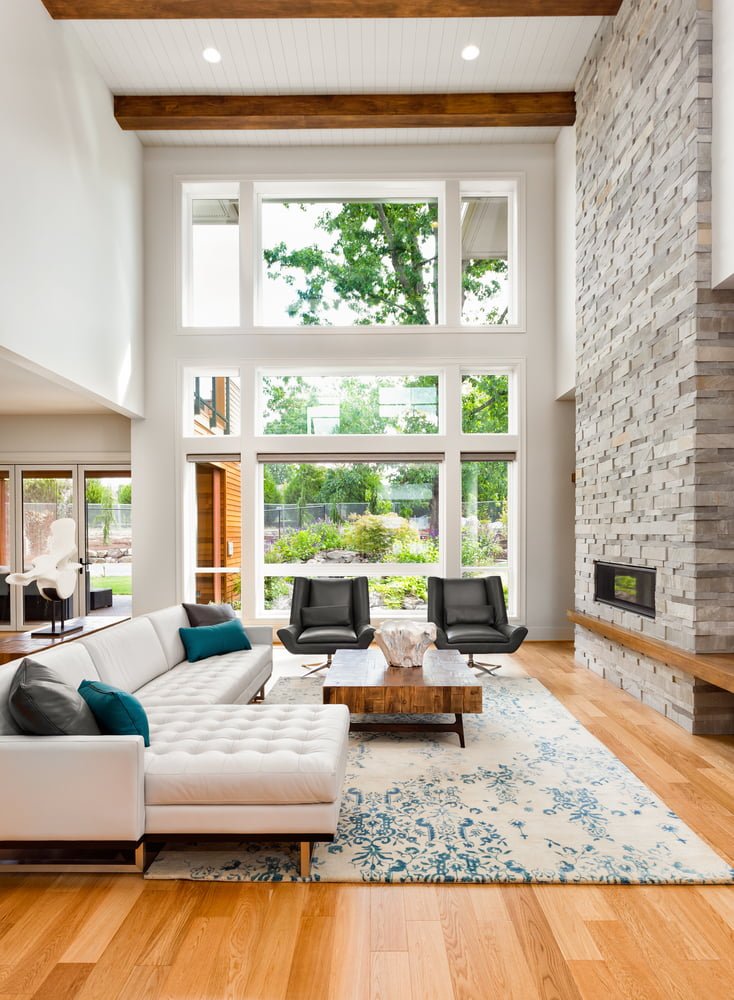 About A&G Windows & Doors
A&G Windows and Doors is a proudly Canadian-owned company, specializing in crafting unique and custom vinyl windows. Our dedicated team of window specialists is eager to collaborate with you in discovering the ideal custom windows that perfectly complement your home, be it a new construction or a renovation project.
We prioritize understanding your preferences and requirements, guiding you through the available window options, and assisting you in selecting the right size, type, and finishing touches for your new A&G custom vinyl windows. We are committed to delivering windows that surpass your expectations and enhance the beauty and functionality of your home.