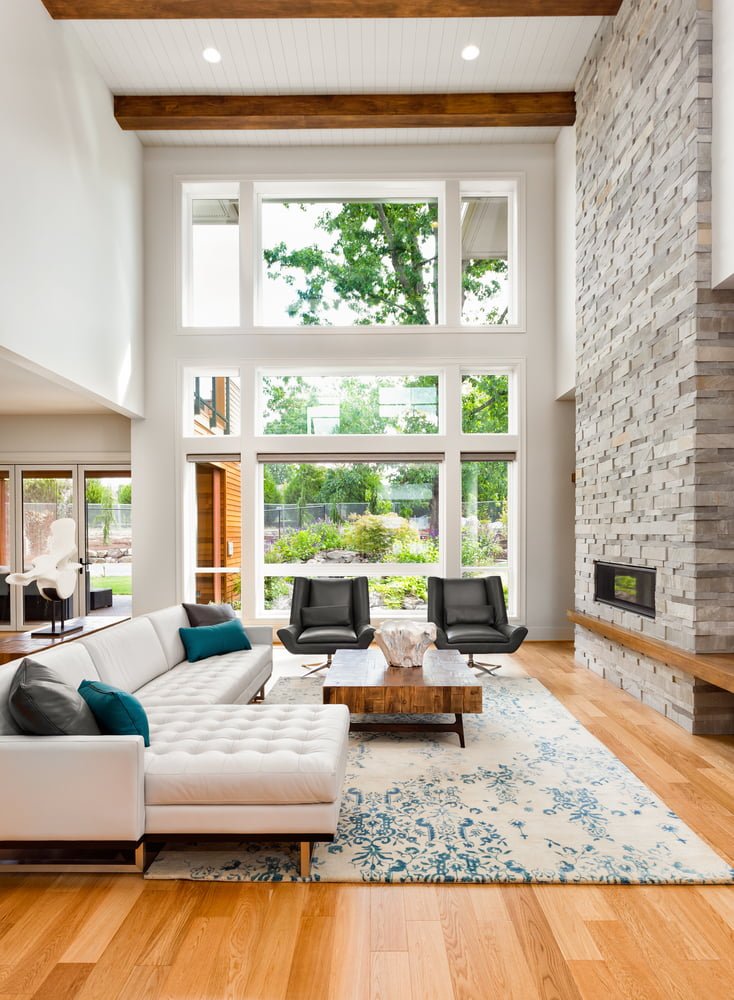 A&G WINDOWS AND DOORS
Beautiful, Proven, and Dependable
A&G Windows and Doors expertise and know-how have been at the forefront of the most significant window and door design innovations in North America and Europe since 1992. Our window and door systems are designed to satisfy the average consumer as well as the highest expectations and requirements of builders, renovators and architects.
Windows
Here at A&G all our windows and doors are built for lasting performance against air and water leakage. Windows are also tested for their ability to resist wind pressures without breaking or deforming in a way that may hinder the proper functioning of the window.
Doors
Doors are an important accent for your home's exterior, and speaks volumes about your style and personality.  Choosing the right door adds a great deal of value to your home. A&G Windows and Doors offer a wide range of design options to suit every taste and budget. Our doors are built for the Canadian Climate with great durability and energy efficiency.

Select your window and/or door style
Select an option from our selection of windows and doors.

Send us your approximate sizes
We come to your home and take measurments and discuss details.
Fill out the Form
Place the order for your desired Windows & Doors
Hear it from our happy customers.
Eddy Chu
14 February 2023
The folks at A&G Windows and Doors are professional friendly and fair. They have provided me with excellent products and service for many years. Highly recommended.
Megi Senka
10 February 2023
A&G Windows and Doors offers great quality work. Highly recommend to anyone looking for professionals who are organized and helpful every step of the way.
Angie Finlay
10 February 2023
Our new door and window look fantastic -- I couldn't be happier! The installation was excellent: the installers listened to my concerns about protecting the existing stained glass, and carefully worked with the original details of the original frame. My old Victorian rowhouse is glowing again!
Real World
9 February 2023
I'm very satisfied with the work these guys did for me .They are very professional and they're work is very good . I'm happy I chose them.
Sheldon Elliot
9 February 2023
tara topciu
9 February 2023
I had to leave this review to let others know what an amazing company A&G truly is! Ana, Adi, Jimmy, were all pleasant to deal with. They were highly professional and transparent throughout the entire experience. Great service from start to finish! We saw nothing but professional workers. We were encouraged to ask questions and always received a detailed answer from people who know their subject. I would definitely recommend A&G.
Rogers Gjuzi
9 February 2023
Dennis Brcan
25 October 2022
Great job on installation. Never have issues with them. Very helpful from sales to service. Thank you
Dave Neale
2 September 2022
Fantastic windows - completely transformed our house! Installer was the absolute best - his standards are incredibly high, as are those of the rest of the A&G team. They made a stressful decision really easy and earned our total trust and confidence. Could not give them a higher recommendation. DN
Do you need help with your project?
Do you have a project that you need windows and doors for? We can help. Click the button below to fill out our contact form.
Some of our biggest and most beautiful projects
Need some inspiration? Take a tour of our work
Monday - Friday | 9am - 5pm